Posted on January 19 2020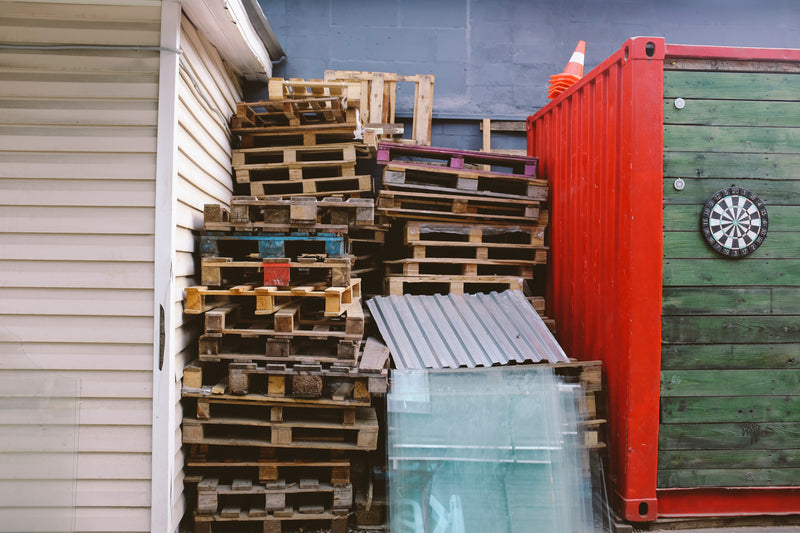 So when you look at the topic, the first question that will come in the reader's mind is that what are liquidation pallets?
Let me come into the system first.
Selling liquidation pallets is the system where a wholesaler buys a bulk of wholesale goods online and then separates the best ones and the average ones. Then he sells the best ones at a higher price on eBay or Amazon.
What happens to the average ones?
Those are sold to the businessmen who think they are buying quality goods whereas they are not anyhow!
So I hope you have got a basic idea of liquidation pallets now. So when a wholesaler buys a bulk of goods or products and then sells them again but at a considerably bigger price.
It is a very easy method to earn money by investing just a little. If someone is planning to start a business or is a small businessman, then liquidation pallets selling is a great method of starting.
So why should you sell liquefied goods? What are the advantages of liquidated pallets? Here are the five basic benefits of selling liquidated pallets –
Great and low prices on both branded and non-branded items and products
So when you are a starting businessman, the biggest problem you face is the availability of money in your pocket.
Most often you like to spend big on some products but you do not have the required amount with you. So finally you have to drop the idea and it may later prove to be a fatal decision!
So in this case, the buying and selling of liquidated goods may be helpful. Most of the times liquidated goods include the returned goods or some sort of overstocked items that have not been sold due to some reason.
These are most likely in new condition or near to new ones. But it may not always happen that these items are in good condition. So it is very important that the buyer researches well before buying any products.
It is a fact that whenever some goods remain unsold, they lose their capacitive value. So the buyer is sure to get the pallets at a low price.
And hence those can be sold at desirable prices to the customers (higher than the buying price) and make a profit!
 
Get a variety of goods to choose from
You must have seen sellers who specialize in selling a specific variety of goods and products. For example, there are sellers who like to deal with mobile items like earphones or charging cables, etc.
So whenever these sellers look to buy goods, they try to modify the choices in the amount of money they have.
In this case, dealing with liquidated goods can be of a lot of help. It is because when you look at a bulk of items, you will find that there are a lot of options to choose from.
There will be a wide variety of items. In these cases, there will be two types of goods – the first one is that you may get similar items in the bulk or as the second case, the goods may be of varied types.
So it can happen that you may get the items of your desired choice!
Minimize shipping cost and maximize savings
One of the biggest things that matter for a seller is his profit and his savings. When you buy some quality products but still manage to save money, you are making a profit for sure.
Just imagine that you are a customer and you liked something online. So when you buy it, you will see that you will be charged some shipping costs in addition to the buying price.
Whenever you buy something new online, you are charged extra shipping cost which sometimes may be very high. But when you buy overstocked goods or those products which have not been sold for a long time, you will be charged a comparatively low shipping price.
Added to that, when you order goods in bulk, the cost takes a dip more! So you are getting a bulk of items as well as saving money!
Get Brands and Non-Brands together
You must have observed that when you search for any product online, you get to see a lot of choices to look at. These choices include a large variety of branded and non-branded items.
And there is no doubt in the fact that the branded items cost a lot more than the non-branded ones. 
So here liquidated pallets play a major role. When you search about the pallets of products available there is a high probability that you will be getting branded products in the bulk too.
Because there is a combination of both. People like branded items on their checklist and through dealing in liquidated products, you will give people the brands they love, but at a price lower than the regular sites.
Now, why will they not buy branded items at low prices from you?
Be small and beat the large
So when you are starting your business, you are a small businessman and certainly, there is no chance that you will be competing with the larger companies. Am I right? No. Time has changed and so have the scopes!
Dealing in liquidated pallets online and offline is a great method to show your competitors how powerful you are.
Most of the larger companies buy their choice of goods at any price they get and sell them according to the profit they can make.
But at the same time, if a small businessman buys the same goods in the form of liquidated pallets, he is surely going to get those at a comparatively low price.
And hence the customers will be getting the same at a lower price as compared to the larger companies. So the small businessmen can now give tough competition to the larger companies!
So you can see that buying liquidated goods online and then selling them online will be a great source of business!