Posted on September 07 2018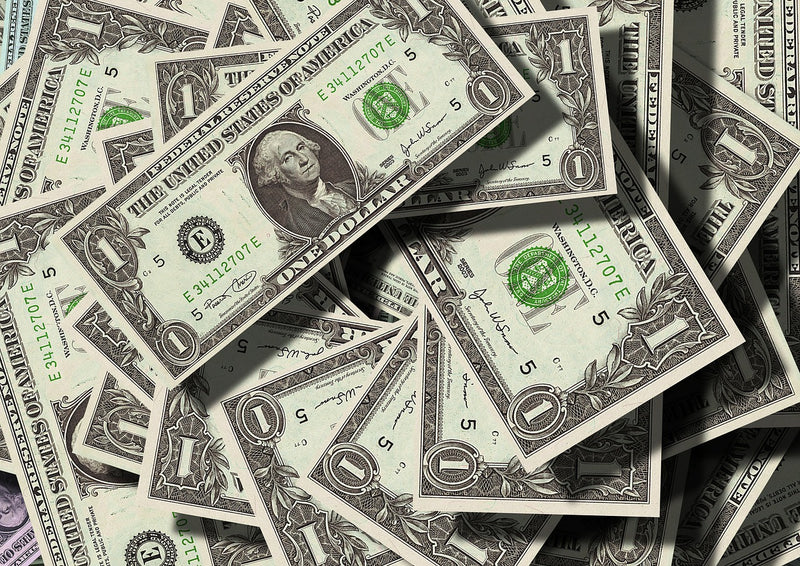 Making money is great, and doing it in a way with low start-up fees is better. Starting a dollar store is a great option. Dollar stores can earn their owner lots of dollars.
Conservative customers like saving money on everyday items that include soap, laundry detergent and toothpaste.
While the name suggests that nothing can be sold for over a dollar, some stores will make exceptions for certain products while keeping the vast majority of stock at a lower price.
The dollar store can be a community resource that plays a vital role in maintaining a community and helping it thrive.
 Dollar or discount stores are popping up everywhere across North America, and that can only mean one of two things: Competition is too heavy and there will soon be a thinning process, or dollar store owners are making money and expanding into new geographical areas of the country to capitalise on consumer demand.
Competition is stiff, but there seems to be unlimited consumer demand for bargains and discount retail stores. With the right amount of effort, as well as planning and research, you can either create your own dollar store business from the ground up, or you can buy into an existing franchise.
Decide what type of products you want to sell. Choose items that have mass appeals, such as used baby equipment, linen or musical instruments.
Make sure the items you sell are of high quality and not cheaply made. Find a manufacturer or wholesale supplier for your dollar business. Don't be fooled by a beautiful website with lots of pretty colours but no substance.
Dig deep and get to the core of what the company is about and find out about the reputation they have in the industry. A good option is to choose Quick Lotz Liquidations. Contact the company before you place an order and they'll reassure you that there are real people behind it so that you have someone to turn to if there is ever any kind of problem with an order you place.
Customer service is a priority for them. Running a dollar store requires intense inventory management skills and software to help you keep up. Plus, when you merchandise like your competition, you lose your competitive advantage.
Suppliers such as Quick Lotz will bring you an array of merchandise to choose from that'll set you apart from the rest. You can choose to buy cases, pallets and even truckloads of customised products that can not only keep your business afloat but make it prosper.
Certain brands are so powerful that retailers stock merchandise because of the brand. Quick Lotz provides brand names such as Amazon Truckloads, Target Truckloads, Premium GM and Baby Merchandise for you to stock up on.
The merchandise changes, but it's selected based on the brands they merchandise for. And these brands drive natural traffic into its stores. Quick Lotz is a supplier who has 'at once' merchandise available. These are goods that the vendor guarantees to keep in stock for you and replenish quickly.
By focusing on these products, you can have a broader assortment with less on-hand inventory. The goal of dollar store merchandising activity is to support a retail strategy that generates revenue for the retailers and value for the customer. Merchandise management, along with store management principles, are the tactical decisions that help implement the great strategy.
 The stores' success boils down to a combination of three factors that are nearly impossible to replicate online: low prices, convenience, and a 'treasure hunt' shopping experience.
This may seem obvious, but many retailers stock their store with merchandise they've chosen for reasons other than prices, like customer acceptance and personal preference.
Factors other than money to go into selecting merchandise but don't ignore price altogether. Determine whether the product will, in fact, generate a profit. Pay attention to your proforma model and the margins you need to be successful.
 Don't buy merchandise without setting goals for what you are trying to achieve. Do some research into your demographics. The small business might be struggling in the recession but with the right expenditure, you could see customers walking through your door and a return on your investment.
Weighing up the costs involved is probably the trickiest part of buying merchandise. The easiest way to evaluate how much you should spend is deciding what your average client is worth to you.
Choosing merchandise for your business is also a rare opportunity to have some fun with your brand. Try choosing something that hits all the criteria's above but make sure you have fun and that you enjoy the product as much as the client does.