Posted on January 19 2020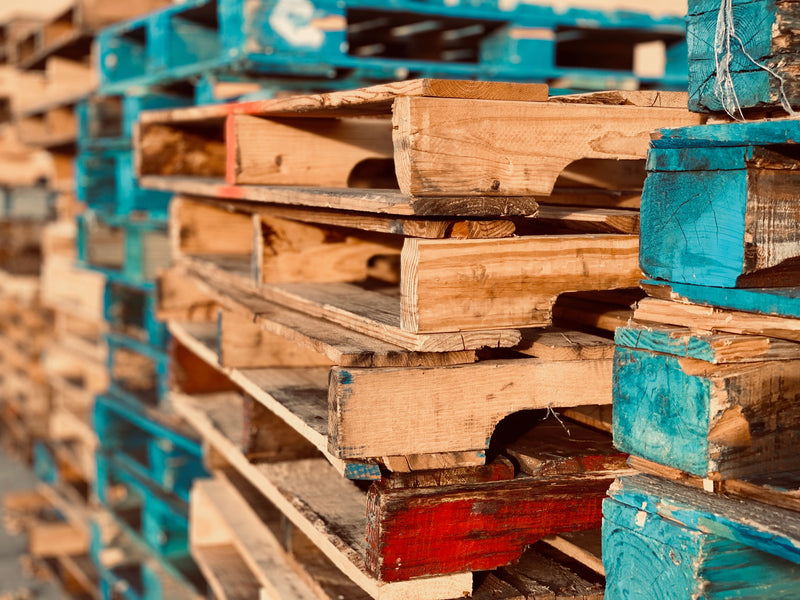 It is a notion in all us humans that getting an item at a lower price than the others is perhaps the biggest achievement in our life.
With the race for money increasing, it becomes a necessity to have a lot of savings so as not to be in trouble anytime and anywhere when money is needed.

So what we do is that we prefer buying our goods from wholesalers, because they are the organisms who like selling the bulk of goods at reasonable prices! So wholesale business is one of the fastest-growing businesses in the world.
So we must have come across a lot of wholesale suppliers selling different items at their respective prices. Now the question is, which wholesaler is the best? Which wholesaler should be preferred while buying the bulk of goods?
The answer to this question is very simple. We have to look at a variety of factors before determining which wholesaler is the best.
Some of these factors include what costs they offer, what is the quality of the merchandise or what is their reliability and many more.
If we talk about the early days, wholesale business meant going to a nearby wholesale supplier and getting the products of choice at a reasonable price. And this price was the main factor as this price would determine the number of profit sellers would make. But those days are long gone!
So people who have been in business, most appropriately reselling business know that nowadays the margin of profit in wholesale business is negligible as the prices offered by the wholesalers are very close to the retail price.
So if one is planning to go into the business sector and wants to make notable profits, what should he do? It seems that there is no way for him to make a profit, right?
No, there are ways on how to make noticeable profits in wholesale business in the modern world! Yes, I'm serious. When it comes to profit, Liquidation business comes into play. So let us look at this now.
What are Liquidators?
Liquidators are basically those suppliers or sellers who have a tie-up with some of the biggest companies and product manufacturers in the world.
So these liquidator companies work hand in hand with these companies and provide the former's products in their (latter's) own platform at reasonable prices. These liquidation companies differ from traditional wholesale suppliers in various ways.
Since the top liquidator companies have a tie-up with the big companies, they depend on these companies for the business. Basically liquidator companies sell the returned or overstocked or surplus merchandize of the companies at a lower price than the retail price.
Big companies like Amazon or Flipkart buy products in bulk and sell them on their site. But there are many bulks of products which remain unsold and are auctioned.
This is where liquidation companies come into action! Whenever there is an auction for the surplus products, these liquidator companies buy them and sell those to the retailers at a considerable amount! 
How are they different from traditional retailers?
Traditional retailers have a different way of working. They buy pallets or loads of products first.
Then they separate the products of the best quality from the average and bad ones and sell those to top companies at a retail price.
So because they do so much of effort, they put up a price accordingly. But liquidation sellers buy chosen goods and sell them directly without any extra choosing and hence the extra amount added by the wholesalers is canceled out.
Advantages of liquidators
Liquidators have a lot of advantages over traditional sellers, most important of which are the below ones –
They offer a wide range of choices
Liquidation sellers have arrangements with some of the biggest names in business sectors, like Amazon, Flipkart, Walmart, etc. So if we talk about these big companies, they sell a lot of products on their platform. And their range is not limited. They have a variety of products to offer in a single niche and the quantity and quality are high as well.
So whenever a new product is launched, they buy it in bulk and sell it. A time comes when people stop buying them and hence there are a lot of surplus, overstocked or customer returned products.
But these companies are always in the mood to sell these as well. And the liquidators help them in this thing.
So liquidators get a whole lot of these overstocked products and thus have a lot of choices to offer to the customers. So whenever customers visit these sites in search of some items, they get a lot of choices. And what makes one more happy than getting a lot of choices in life!
The reliability they offer in their supplies
The liquidation companies are known for their reliability. I have already told that they have a tie-up with some big names, and these big names always remain full of items. So it is not any shocking news that the overstocked or surplus items are always available for auction.
So liquidators take part in auction most often and have a surplus amount of goods in their stock.
So they are always ready to offer their service whenever you want! And most of the time the liquidator's centers are located close to the warehouse of their retail partners, which ensures quick and fast delivery of goods!
The cost they offer
So the question is that what is the point in buying from a liquidator if the price it offers is the same as the traditional retailers? The liquidators know this thing. This is why they offer a lot of big discounts on their products.
When companies like Amazon and Walmart have a lot of overstocked items, they quickly want to get rid of it so as not to clog up their own business. So they sell out the surplus goods at the lowest price possible.
And these liquidation companies get those at a lower price. And they sell the items at a considerable price keeping a room for their own profit as well. But there are rare cases that the prices of the items are too high!
So it will not be wrong to say that liquidators are perhaps the best wholesalers because they offer a lot of advantages over the traditional retailers. Now it is up to you decide which is better!