Posted on November 28 2019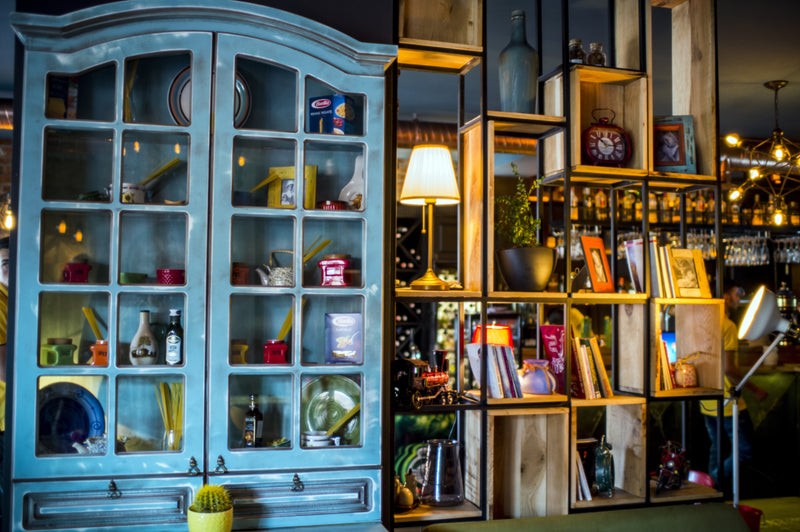 The liquidation business is booming in the US and for good reason. As more and more people realize the benefits of stocking and selling overstock and liquidation merchandise, the competition is increasing in this market.
For newbies who are looking to make a mark in this business, there are certain tips and tricks that will ensure you have an edge over your competitors.
If you are dabbling in the liquidation business, you must be wondering how to make more profit and become a popular name in this field.
Once you have decided on the initial details like what to sell and which customer niche to target, your focus should be on increasing the scope of your business. This is where the internet will come to your rescue.
Here are the top 5 reasons why you should focus on reselling overstock and liquidation merchandise online, instead of relying only on a local store.
You can reach a huge audience around the world.
Setting up a local store can only increase your business up to a limit, and you have to rely on word-of-mouth to gain new customers.
Instead, if you have your own website or list your goods on a merchant website, you will reach customers from around the world. Not just local people, people from around the country will come to know of your business.
This is also a great way to tap into the international market. You can ship your goods internationally and still make a significant profit if you can increase your number of customers by going the online way. This can only be a win-win situation for your business.
Your business is always open, and you save time and resources.
With an offline business, you need to keep the store open for a large part of the day.
This means either you have to dedicate a major part of your day to the store or employ other people to take care of your store. This will require more time, money, and hard work.
In the case of an online business, your store remains open even while you are sleeping. Customers can surf through your stock on their own sweet time and place orders in your absence.
You also do not have to spend money on hiring help, and you can save a lot of your time by automating certain processes on your end. In all ways, this will prove to be a more viable option for you.
You can sell stuff at fixed prices, without any haggling.
Often in the liquidation business, you have to deal with thrifty customers who spend hours haggling over prices.
You might have to let some things go at a lower price just to save yourself the trouble. This will not be the case if you resell overstock and liquidation merchandise online.
When you list the products on the internet, you can set a fixed price. There will be no scope of bargaining customers forcing you to lower your prices and sacrifice your profit margin.
You can sell your items at a fixed rate and save on time and effort by avoiding personal dealings. However, you should always price your merchandise reasonably to attract more customers and eventually make more profit.
You can work on improving your marketing and SEO.
If you selling overstock items online, you will be able to reach a wider audience from around the world. However, there is a trick to reaching more people on the internet, and it is called SEO.
Once you get acquainted with the tricks of Search Engine Optimization, you will learn how to use powerful keywords and market your product in a way that it reaches more people.
Efficient marketing strategies will ensure that your product shows up towards the top of the list when people search in relevant categories.
This will ensure that you reach more people around the world and show up on their screens when they are looking for something related to buying.
You are always open to feedback.
To become a successful entrepreneur, it is important to be in touch with your customers. It is not enough to just sell your products.
You should always be on the lookout to improve your service as customer goodwill is the most important thing to make a business succeed in the long run. With an online portal, you open yourself up to the customer.
People who buy your products can leave feedback on your website. This will help you recognize the needs of your customers and strategize how to serve them better. Good reviews and positive feedback will only ensure you get more business and make a good profit out of it.
All in all, online reselling is the best option when it comes to overstock and liquidation merchandise.